Explore Aegean Islands
The Aegean Sea lies between Greece and Turkey and includes a complex of islands, whose common features are the internationally unique sparkling clear waters and gorgeous beaches.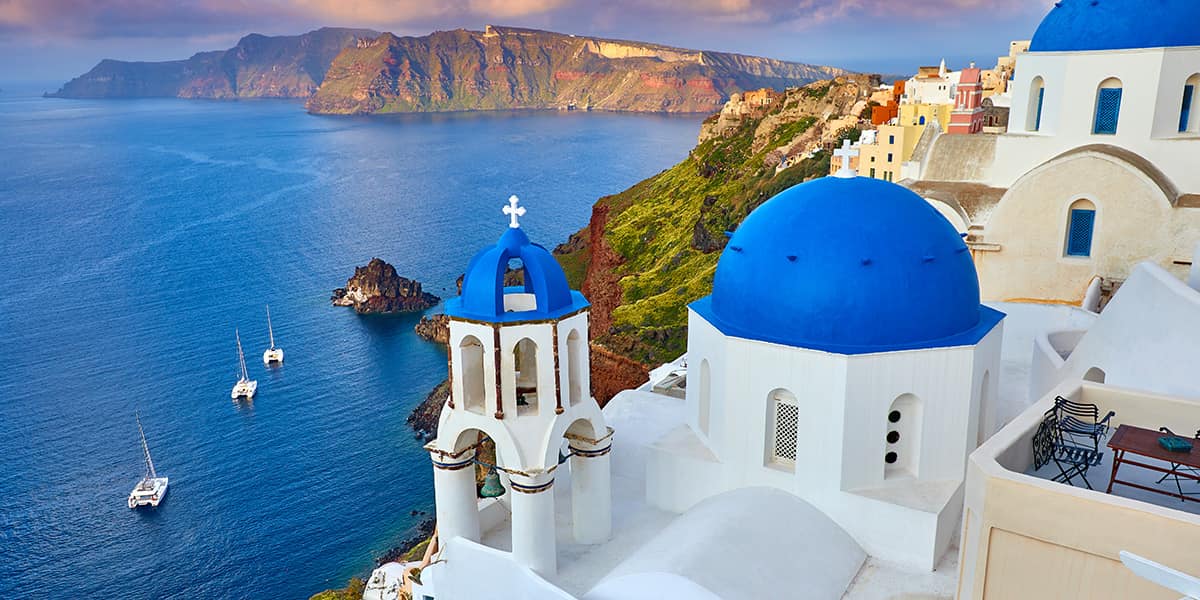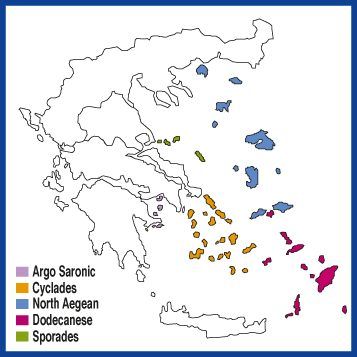 Aegean Islands - Gastronomy Tours
The major islands of the North Aegean are Lesvos, famous for its ouzo, Chios, known for its cultivation of mastiha, Samos, with its sweet muscat wines, Lemnos, with its 12th century Myrina castle, Ikaria, which took its name from the famous myth of Daedalus and Icarus, Thasos, with its famous white marble, and Samothrace, where was found the famous Winged Victory of Samothrace, on display at the Louvre museum. In this complex, eight other small islands are also found.
The largest of the Dodecanese islands in the southeastern part of the Aegean is Rhodes, with its famous Palace of the Grand Master, built in the 14th century. Other well-known islands are Kos, the homeland of Hippocrates, Karpathos, with its uniquely beautiful hiking paths, Kalymnos, the island of sponge divers, Symi, with its unique architecture, Patmos, with its Monastery of Saint John the Theologian, Kasos a peaceful gem, famous for its panigiria (religious festivals) and 22 smaller islands.
The Cyclades lies in the heart of the Aegean, Greece's best-known island complex. It consists of 21 inhabited and 7 uninhabited islands, and a multitude of small islets. Santorini and Mykonos are internationally-known tourist destinations, followed by Naxos, Andros, Paros, Tinos, Milos, Kea, Amorgos, Ios, Sikinos, Kythnos, Syros, Serifos, Sifnos, Delos (an exclusively archeological site), Folegandros, and many other smaller islands. The arid landscape, the gorgeous beaches, and the brilliantly white Cycladic houses and churches are characteristic of the island.
The Argo-Saronic Gulf has 10 islands, the best-known being Salamis, Aegina, Poros, Hydra, and Spetses, which are only a short distance from the port of Piraeus . They are a favorite destination for Athenians all year round.
The Northern Sporades consist of Skyros, Skopelos, Alonnisos, Skiathos, and a dozen or so small islands. The waters of the Sporades are the breeding ground for the largest population of Mediterranean seals, which are endemic to the region.
Gastronomy