Explore Epirus
Epirus is the most mountainous region of Greece and was made part of Greece during the Balkan Wars of 1912-13.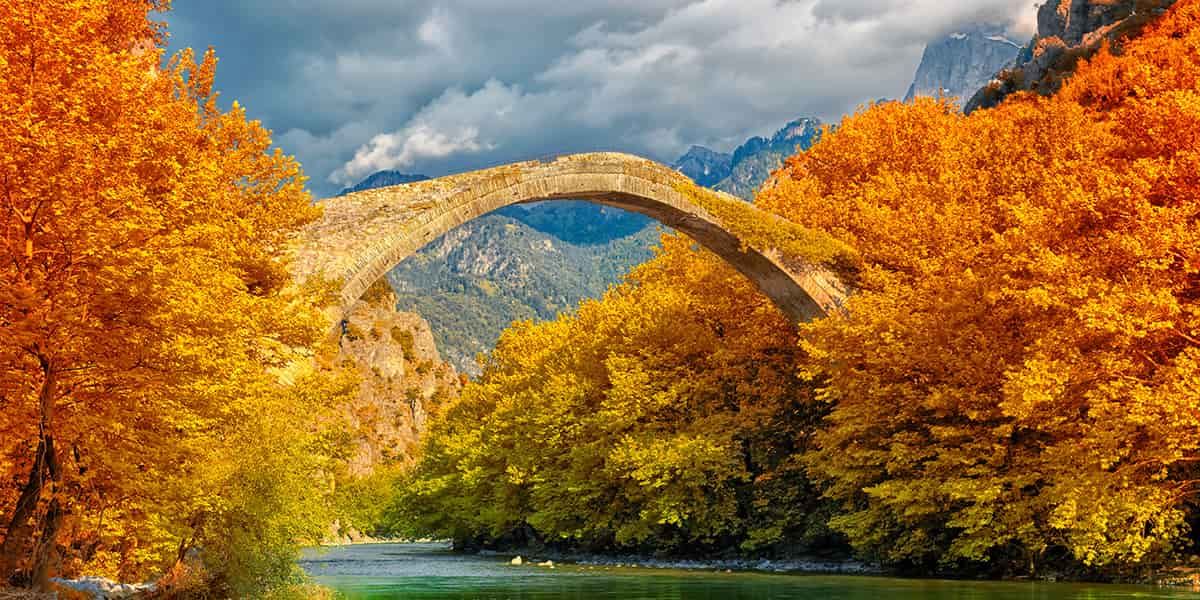 Epirus - Gastronomy Tours
It is defined to the east by the Pindus mountain range, known colloquially as the spine of Greece and stretches from near the Greek-Albanian border entering the Epirus and Macedonia regions in northern Greece down to the north of the Peloponnese; to the west by the shoreline of the Ionian Sea, to the north by the Albanian border and to the south by the Ambracian Gulf.
At the heart of Epirus is its capital, the city of Ioannina, built along the Pamvotida lake. It has a long tradition of silversmithing and was the seat of Ali Pasha at the start of the 19th century. Already from the 18th century, the city's wealthy merchants, along with citizens of Ioannina abroad, led the way to an impressive spiritual blossoming of the region by building schools and libraries that conveyed the spirit of the European Enlightenment. The Ioannina Castle, with its museums, is a center of attraction for visitors, as is the small island on the lake where six monasteries and the last residence of Ali Pasha are located.
Not far away is Dodoni, the most important oracle of ancient Greece after Delphi. It has an ancient theater from the 3rd century BCE. Also close to Ioannina is the 1100-meter cave of Perama, with its countless caverns, pathways, and stalactites.
North of Ioannina is 46 villages that make up Zagorohoria. Built of stone, they are arrayed across the Vikos National Park and Voidomatis river, a region of rare natural beauty. In the western part lies the Vikos Gorge, which is 12 kilometers long and 1000 meters deep, the world's deepest. In the northern part is the gorge and river Aoos (Voidomatis), which invites for rafting. On the mountain of Gamila (or Tymfi), at a height of 2050 meters, is found the alpine lake, Drakolimni. The difficult mountain, with its deep gorges and rushing waters, forced the inhabitants to build its famous arched bridges made of stone. They are unique in the world.
On the southern border of Epirus lies the Ambracian Gulf, an almost-closed sea that communicates with the Ionian Sea through the straits of Preveza. The gulf takes the form of great sea-lakes, with brackish water and abundant fauna. As shown by their large castles, the towns along the gulf's shore, Preveza and Vonitsa, were strategic Venetian ports.
Gastronomy