Explore Ionian Islands
A presentation of the Ionian islands, as well as about the ancient mechanism and the statue of the adolescent, both found in the seabed close to Antikythera.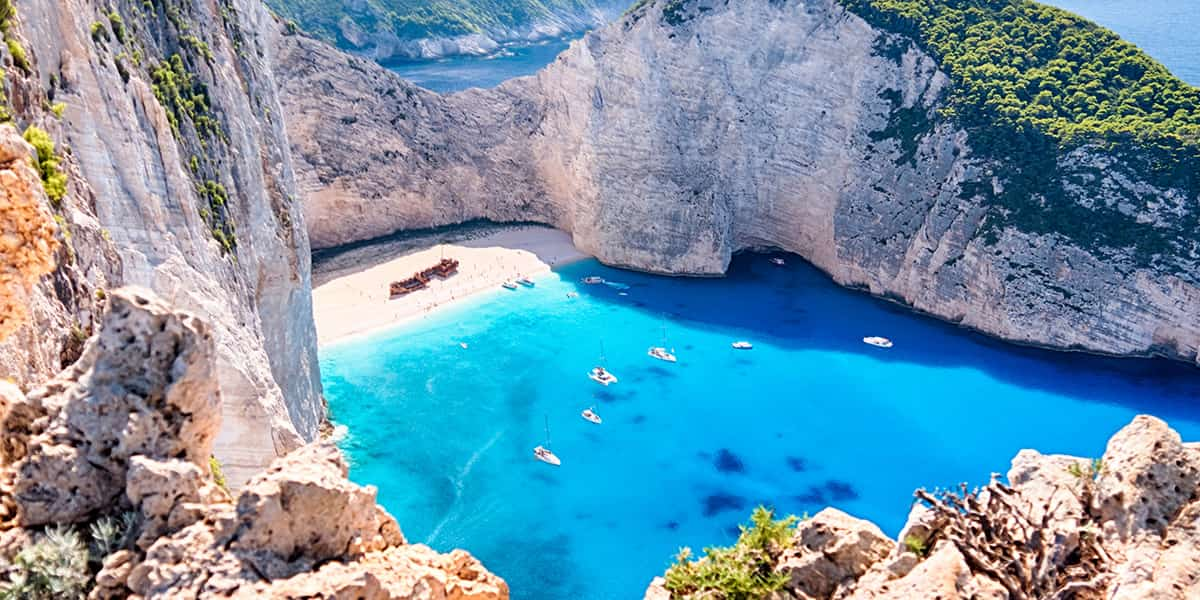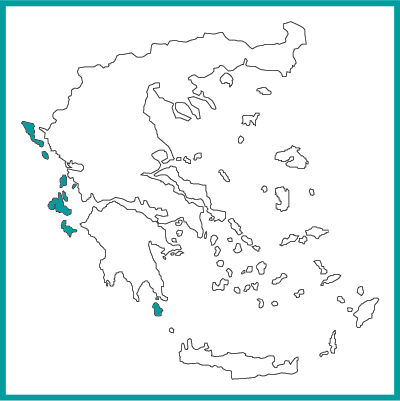 Ionian Islands - Gastronomy Tours
Corfu is the most cosmopolitan of the Ionian islands, maintaining the charm of its Venetian architecture, enriched by the influence of 50 years of British rule.
The Venetians called Lefkada St. Maura. Its beaches are renowned for its blue waters. Close to Lefkada is Scorpios, a small island that belonged to legendary shipowner Aristotle Onassis.
Kefalonia, the lar gest of the island group, is dominated by imposing mountains. It was the location for the film "Captain Corelli's Mandolin".
Zakynthos, known as the Flower of the Levant, or Zante was the homeland of Greece's national poet and founder of the Modern Greek language, Dionysos Solomos. Among the most beautiful islands of Greece, it hosts beaches that serve as major breeding grounds for the Loggerhead sea turtle. Zakynthos and Corfu are the two Ionian Islands that have the most tourist development.
Ithaca lays south of Lefkada and northeast of Kefalonia and is known as the homeland of Odysseus from the Homeric epic of that name.
From the seafoam of Kythera was born Aphrodite who, as a heavenly goddess, was the protector of love and innocent romance. Kythera is found in southern Greece, between the Peloponnese and Crete, and has been inhabited at least from the end of the 6th century BCE. Off the island of Antikythera, the remarkable bronze statue of the Youth of Antikythera, dated between 340 and 330 BCE, was recovered from an ancient shipwreck. It is on display at the National Archeological Museum of Athens, along with the remarkable Antikythera mechanism. It is the oldest known, complex mechanism for determining the movements of celestial bodies and is the first known analog computer and was built sometime between 300 and 10 BC.
The history of the Ionian islands is wed to the sea. Lacking significant agricultural production or other wealth-generating resources, they developed their wealth from shipping during the 18th and 19th centuries by exploiting their strategic position between the West, represented by Venice, and the East, with the Ottoman Empire. It was Ionian ships that connected the granaries of the Danube and southern Russia to the great markets of Western Europe. The protracted domination of the Venetians, the absence of the Ottomans, and the cosmopolitan atmosphere introduced by international commerce made the Ionian islands the most "European" region of Greece.
Gastronomy