Corfu Beekeeping Vasilakis




Overnight Stay
Not provided

Active Months
Jan, Feb, Mar, Apr, May, Jun, Jul, Aug, Sep, Oct, Nov, Dec







Description
The Vasilakis family has been engaged in beekeeping since 1981. The love for the bees and the passion for this work results in the production of high-quality hive products. Today the family's second generation produces certified organic products in an exemplary honey production and standardization plant.
"Corfu Beekeeping Vasilakis" is located in Corfu, in building facilities inaugurated in 2007 housing new, modern processing equipment. Special emphasis is given to the standardization process, as well as on the hygiene and safety of the company's products, thus offering consumers quality excellence. For this purpose, the company operates a chemical laboratory to conduct the necessary analyses to ensure quality, implementing an ISO 22000 certified HACCP system.
The goal of "Corfu Beekeeping Vasilakis" is the production of fine apiary products and their promotion to the consumer in their pristine state. In an era where the practice of beekeeping is very difficult, the Vassilakis family's persistence, love, effort, respect for nature, and deep knowledge of beekeeping offer you a range of excellent Corfiot apiary products like honey, pollen, royal jelly, and honey-filled honeycombs.
TOUR AND TASTING
Visitors are introduced to the history and mission of the company, as well as in the world of bees.
They will visit the honey production and standardization premises while getting informed about the production methods and the several beehive products.
The visit includes a tasting with several bee products.
Other from the Producer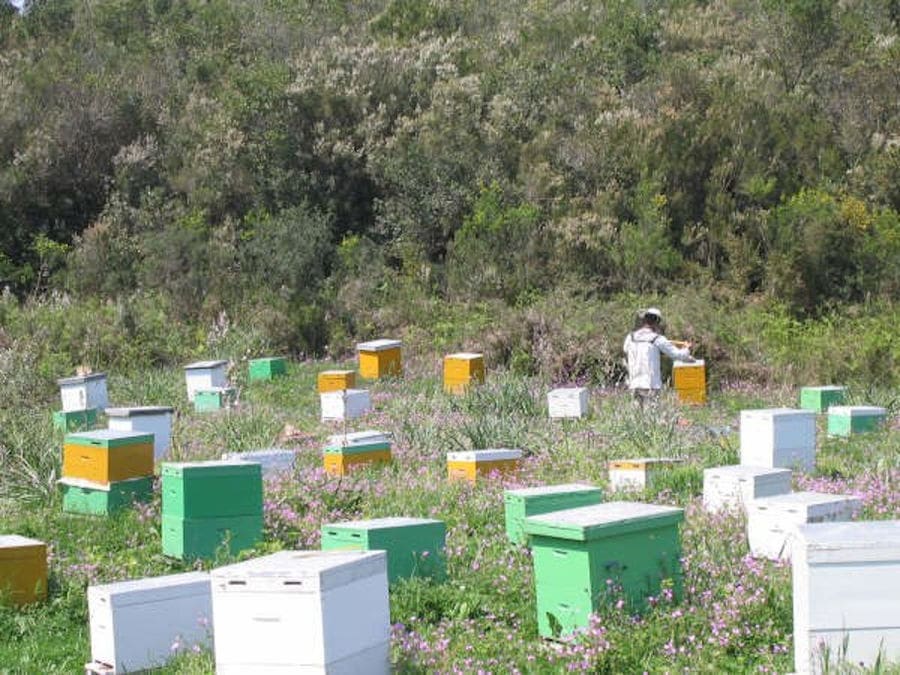 Products
Honey, pollen, royal jelly, propolis, natural bee wax, natural cell regeneration cream, turkish delight
loukoumi
with honey, other bee products
Tour Languages
Greek, English