Wine and Olive oil Tasting with lunch at Apokoronas with EcoEvents




Overnight Stay
Not provided

Active Months
May, Jun, Jul, Aug, Sep, Oct







Description
Crete, a magnificent island has witnessed the rise and fall of civilizations, from the ancient Minoans to the Venetian and Ottoman occupations, shaping its rich history. Despite enduring hardships, the Cretan people have shown unwavering bravery and hospitality. When you knock on any door in a Cretan village, it will open for you, and you'll be welcomed with a heartfelt meal and offered the best accommodations.
Ecoevents invites travelers to experience the authentic soul of Crete, immersing themselves in the culture and daily lives of its people. Every unique experience will awaken your senses, from participating in traditional activities and tasting local delicacies like olive oil, honey, wine, cheese, and rusks, to exploring extraordinary landscapes through trekking and canyoning. Wander the narrow streets of Venetian cities, delve into our history in museums, and forge lasting friendships with the locals.
ACTIVITY DESCRIPTION
Step by Step to an Unforgettable 4- hour Experience:
Explore the World of Cretan Olive Oil
Welcome to the Kanakis modern Olive oil factory, where our knowledgeable experts eagerly await to share their expertise on the olive oil production process. As you arrive, your eyes will be drawn to a magnificent ancient olive tree that has stood tall for hundreds of years, generously providing olives to both locals and visitors alike.
Take a leisurely stroll inside the facility, and before diving into the tour, why not pause for a moment to savor a traditional Greek coffee or refreshing fresh juice? The tranquil and serene atmosphere of the cozy coffee corner within the facility offers the perfect opportunity to relax and prepare for the enlightening journey ahead.
Our experts will guide you step by step through the olive oil production process, ensuring you gain a deep understanding of the intricacies involved. And, of course, no visit would be complete without indulging in a tasting of our exquisite virgin olive oil! First, experience its purest form, without any additives, allowing you to fully appreciate its aroma, flavor, and texture. Following that, we'll serve it to you in the manner preferred by ancient Cretans—infused with salt and lemon.
Before bidding you farewell, our experts will unveil the secrets of proper storage, optimal usage, and the health benefits associated with olive oil. Armed with this newfound knowledge, you'll be able to make the most of your olive oil experience.
Next on our journey, we'll embark on a short 10-minute drive to one of the finest wineries in the region, where you'll have the opportunity to explore and savor the wonders of Cretan wine. Immerse yourself in a captivating 30-40 minute tour that unravels the history, traditions, and latest developments in wine production, while discovering the distinctive characteristics of the Cretan "terroir."
Follow our expert guide as you venture into the cellar, where the air is filled with the heady aroma of aging wine and the sight of wooden barrels. The tour culminates in the wine tasting room, where you'll have the pleasure of sampling five varieties of Cretan wine. Allow your palate to traverse the delightful wine paths as you try renowned selections like Assyrtiko, Vidiano, Malvazia, and more. Complementing this tasting experience, traditional mezedes such as paximadia and olives will be served, enhancing your enjoyment.
With appetites awakened, it's time to savor a well-deserved lunch. Depending on the weather and the day, we will visit either the charming village of Nipos or Vryses, adding a flavorful finale to our tour. In Nipos, a taverna with a magnificent mountain view awaits, offering a delectable menu for you to relish. Alternatively, in Vryses, enjoy your meal amidst the idyllic scenery of running waters and towering trees, creating an enchanting atmosphere. During this time, share your impressions and fondest memories of the tour with your fellow adventurers.
By enhancing this itinerary, we aim to create an unforgettable experience as you delve into the world of Cretan olive oil and wine, immersing yourself in the rich heritage and exquisite flavors of the region.
Other from the Producer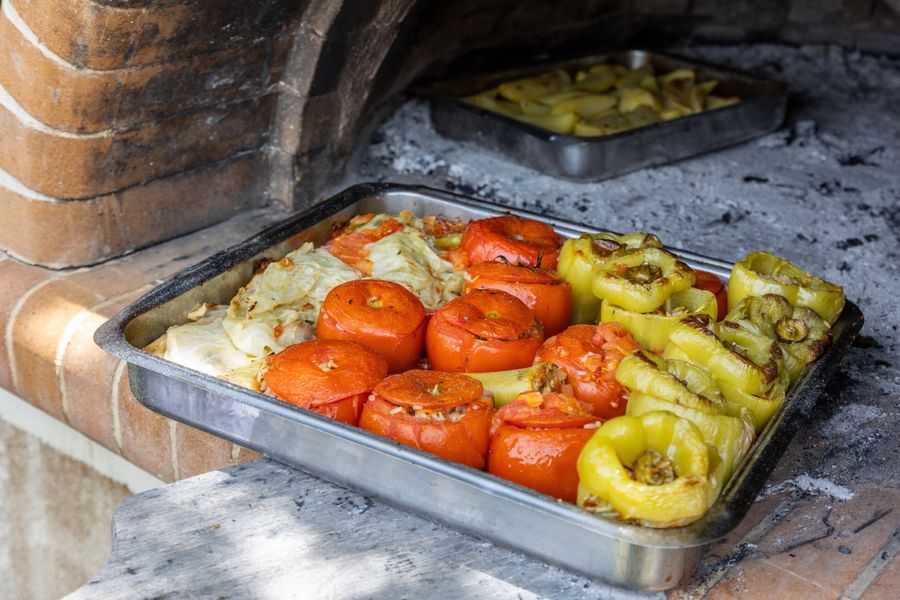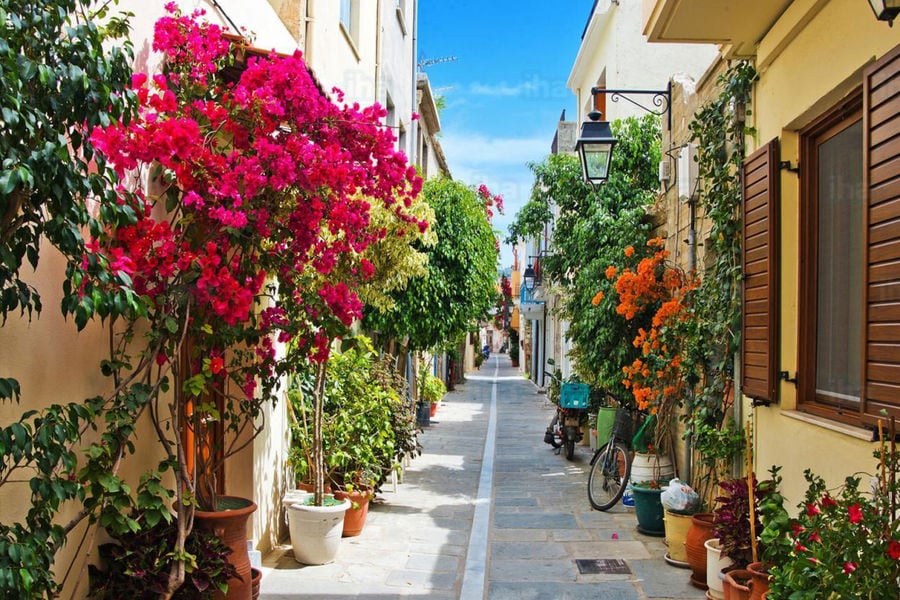 Tour Languages
English , French