The Ouzo Barbayanni Museum




Overnight Stay
Not provided

Active Months
Mar, Apr, May, Jun, Jul, Aug, Sep, Oct, Nov, Dec







Description
Visit the treasure of Plomari the Ouzo Barbayanni museum and learn everything about the 150-years old tradition of the family in the production of ouzo.
The Ouzo Barbayannis family has been passionately pursuing perfection in the taste of greek ouzo and preserves the traditional distillation techniques for five generations. As a result, the Barbayannis name is identified throughout the world for its prime Greek Ouzo, the finest Greek alcoholic beverage.
Today, in the picturesque settlement of Plomari, Lesvos, technology harmoniously co-exists with history and tradition. The Ouzo Museum was founded to express the love and passion the Barbayannis family has for the production of ouzo. It is located next to the modern, privately-owned distilleries of the Barbayannis ouzo production facilities, where visitors can see the original equipment used to bottle and label the famous Ouzo Barbayanni Blue, as well as the first alembic, constructed in 1858 in Constantinople, used for testing century-old secrets and techniques, and to compose the recipes of the Barbayannis family. The Ouzo Museum respectfully embraces tradition and is the home of the secret of the quality and taste found in Greek Ouzo Barbayanni.
The Barbayannis Ouzo Museum includes a visitor's centre and a gift shop. Audio-Visual shows are conducted in English and Greek.
The visit includes a guided tour of the production premises and the museum.
Tasting sessions are provided.
COMPANY
Barbayannis distillery has conquered the world with a 150-year family tradition of ouzo production.
It was around 1860 when Efstathios I. Barbayannis arrived at the picturesque town of Plomari on the island of Lesbos, a rich and blessed isle with fertile land, excellent climate and abundant waters that have given life to an unparalleled variety of anise and hundreds of rare aromatic plants. On this land, the charismatic founder first began the process of distilling and producing ouzo of excellent quality, based on the experience and knowledge of distillation coming from Odessa. Today, in Plomari technology works in tandem with history and tradition.
Other from the Producer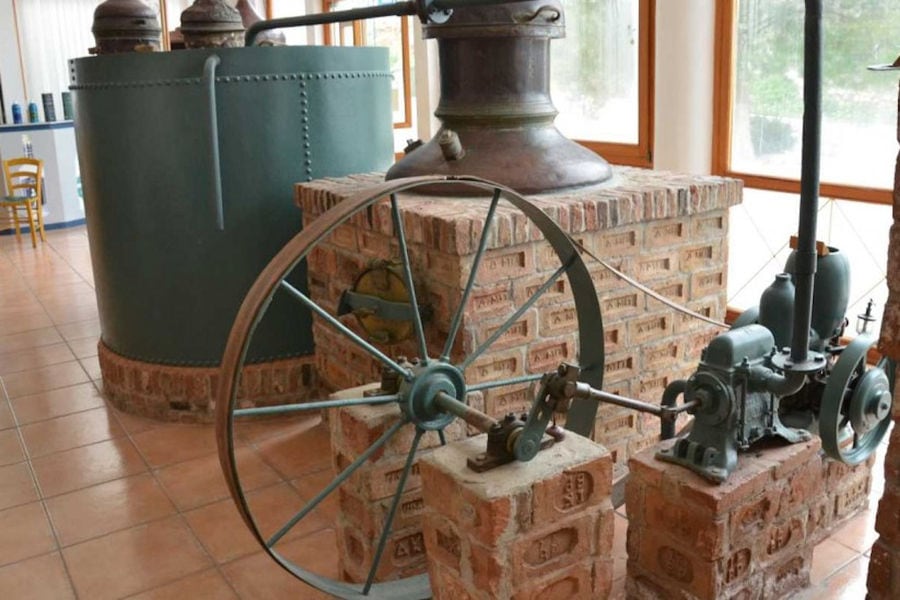 Products
Tour Languages
Greek, English