Cooking Lessons, En Kefallinia Organic Farm




Overnight Stay
Up to yes persons








Description
Located on the Ionian sea island of Kefalonia, on an organic farm, in Lakithra, En Kefallinia is a Greek restaurant that brings to life the dreams of two young people who have sought to offer the public authentic experiences by doing what they love.
Our philosophy is one of respect for nature and humankind.
Take a journey through time, with genuine tastes of old from grandfather's village garden with owners Michalis Koutsikos and Georgia Totolou. You will learn about the history of the organic farm and the ancient olive tree that is found in their olive grove. Α precious 1300 year-old treasure, this olive tree adorns the cover of Klorane's publication, "L' olivier, une belle historoire au parfum de Grèce " ("Olive tree, a beautiful tale with a fragrance of Greece"), which includes an article about the tree.
En Kefallinia, an organic farm restaurant, is also a treasure.
We started cultivating at the estate a few years ago. We turned the old house, constructed in 1954, into a restaurant, as well as preserving it as a guesthouse.
The ingredients we use at the restaurant are of the highest quality and are both fresh and healthy. We produce our own organic olive oil from our century-old olive trees, collect aromatic herbs from the farm, and begin the harvest just as the zucchini, peppers, tomatoes, potatoes and other vegetables and fruit from our garden reach their juicy peak.
Yogurt, feta, and honey from Cephallonia, fresh butter of Naxos, fava bean from Preveza and Cyprian halumi cheese are exquisite ingredients included in our authentic flavors.
A journey through time, with pure and authentic tastes, as in the days of old, from our grandfather's garden.
ACTIVITY DESCRIPTION
If visitors are interested in traditional Greek cuisine, they are invited to participate in cooking lessons.
The lessons are available on a personal or group basis and focus on preparing a specific menu of dishes.
Cook, taste, enjoy our recipes and discover wonderfully flavorful local dishes.
Overnight Stay Booking
Other from the Producer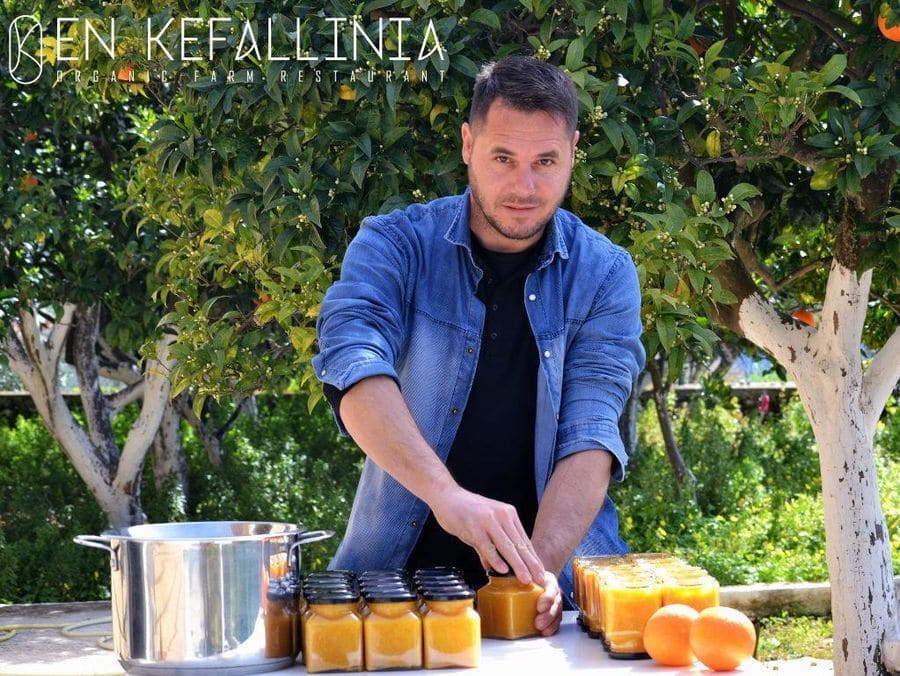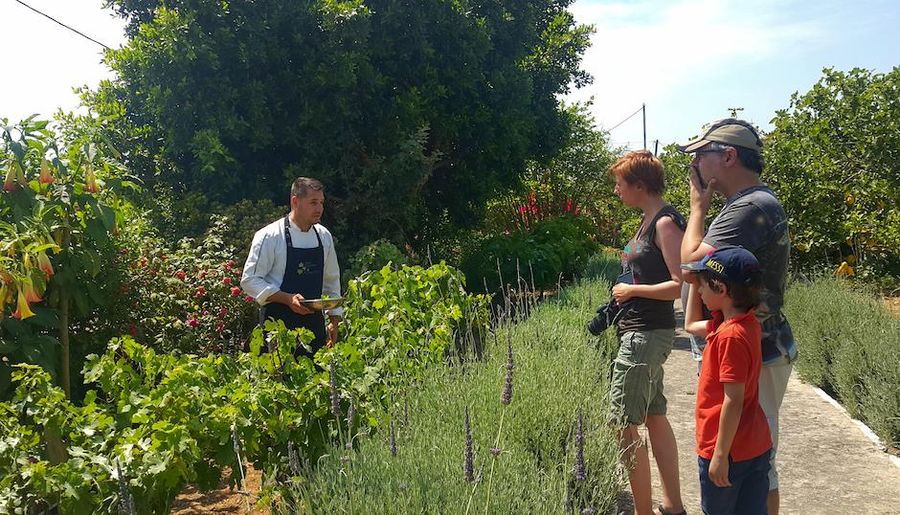 Products
Organic handmade marmalades and spoon sweets, organic extra virgin olive oil, organic herbal teas, organic rose vinegar, wine.
Tour Languages
Greek, English