Cooking Lessons at Cretan Brewery




Overnight Stay
Not provided

Active Months
Jan, Feb, Mar, Apr, May, Jun, Jul, Aug, Sep, Oct, Nov, Dec







Description
Cretan Brewery S.A is the first microbrewery in the prefecture of Chania Crete. The brewery is located in Zounaki village, in the municipality of Platanias. Its highly sophisticated industrial facilities, occupy 2000m2, surrounded by orange trees and olive groves. Found, just 25 km away from Chania city center, on the way to the most popular beaches in the area like Balos, Elafonisi and Paleochora.
The vision belongs to Ioannis Lionakis, who founded the brewery in 2007. Ioannis, a mechanical engineer in profession, was born, raised and proud to be Cretan. A long time beer enthusiast himself, he had the aspiration to offer local people and visitors, a fresh, delicious beer, which was something that was missing from the Cretan market.
The vision became reality and reality turned into a perpetual commitment to excellence. Here at Cretan Brewery, our goal is the production and distribution of excellent, handcrafted beers that exude Crete, its traditions and its timeless values through every glass. Our top priority, is the creation of full-flavored, pure beers without preservatives or additives, which will satisfy even the most demanding beer connoisseurs.
Following the expansion of the brewery in 2015, we achieved a tenfold increase in our brewing capacity. In the new sector, we installed brand-new, up-to-date equipment, under the supervision of an experienced engineer.
Commitment to Quality
Our beer is fresh. Fresh equals unfiltered and unpasteurized.
Fresh, unfiltered beer is the purest and most natural state of beer. It is hazy, tasty and full flavored and retains all the nutrients from its raw materials as well as the yeast, which has very high nutritional value.
We ensure the quality of production by using state-of-the-art equipment, while all beer batches undergo strict quality controls before the final stage of kegging. We take our business seriously, we keep up to date with the latest developments of today's brewing know how and we ensure regular training for all our employees.
ACTIVITY DESCRIPTION
Experience the ultimate gastronomic journey at Cretan Brewery in partnership with Do It Like a Cretan. Indulge in a unique fusion of beer and culinary delights as the celebrated Chef Frini Katsouna joins forces with you to create an exceptional dining experience.
Our carefully crafted menu boasts a tantalizing selection, starting with two delectable appetizers that showcase the rich flavors of Cretan cuisine. Then, savor a refreshing salad bursting with vibrant local ingredients. For the main course, prepare to be captivated by a dish infused with the essence of our signature beers, elevating both taste and enjoyment. To conclude your culinary adventure, indulge in a mouthwatering dessert that perfectly complements the meal.
As you savor each course, immerse yourself in the world of beer with a guided beer tasting session. Our knowledgeable experts will lead you through the intricate flavors, aromas, and brewing techniques that make our beers truly exceptional. Take a fascinating tour of the brewery, where you'll witness the artistry behind our craft and gain insights into our brewing process.
To commemorate your unforgettable experience, you will receive a special participation souvenir, ensuring that the memories of this culinary journey stay with you long after the last bite is savored and the final sip is enjoyed.
Join us at Cretan Brewery and Do It Like a Cretan for an extraordinary collaboration that celebrates the fusion of beer, cuisine, and Cretan tradition. Embark on a gastronomic adventure that will tantalize your taste buds and leave you with an appreciation for the rich flavors and heritage of Crete.
Other from the Producer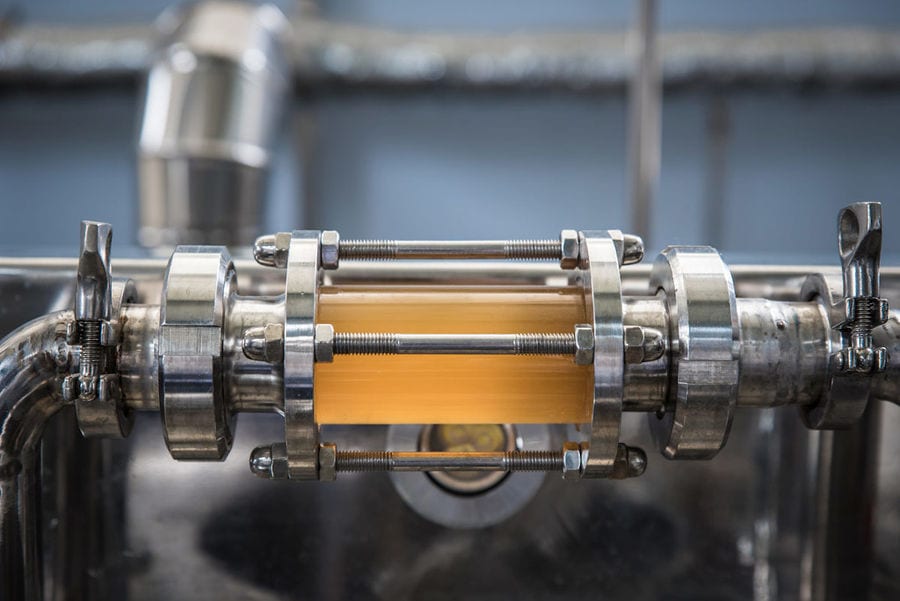 Tour Languages
Greek, English, French