Overnight Stay
Not provided

Active Months
Jan, Feb, Mar, Apr, May, Jun, Jul, Aug, Sep, Oct, Nov, Dec







Description
Thesauri is one of the precious few companies in the world engaged in sturgeon farming and caviar production – and the only such company in Greece. On our farm, we breed pure sturgeon species (not hybrids) since 1992 from which caviar is produced and mainly exported abroad.
The aquafarm with the sturgeons is located in a 33 Ha wetland on the outskirts of Arta and close to Amvrakikos Gulf. We've chosen this region to build our ultra-modern facilities, ensuring an endless supply of crystal-clear, high-quality water, which makes for ideal breeding conditions.
In collaboration with Russian experts, Thesauri has managed to become a highly-acclaimed pioneer in sturgeon harvesting and caviar production. Following the import of sturgeon eggs from Astrakhan ten years ago, Thesauri's products have been widely recognized and sold everywhere around the globe – even in Russia, long considered the world capital of caviar.
At Thesauri, following much testing and experimentation, we concluded that sturgeon can easily adapt to the prevalent climatic conditions. In fact, according to ancient texts, the Greeks were very familiar with sturgeon and appreciated the value of its eggs. Following the know-how of Azerbaijani Caviar masters and other Russian caviar experts with whom we have collaborated, we produce caviar with the malossol method which means "a little salt" choosing the best quality sea salt in Greece.
Throughout its 20-year history, our source of inspiration has been Ioannis Varvakis, the pioneer of the vacuum packing method that made the international distribution of caviar possible. Not surprisingly, he is considered to be the father of caviar.
TOUR AND TASTING
Embark on a sensory journey like no other as you step into our world of opulence. Our doors open to a mesmerizing corporate video presentation, unveiling the heart and soul of our esteemed brand. Immerse yourself in the rich narrative seamlessly presented in both Greek and English during our guided tour, where the captivating stories of our legacy come to life. The experience reaches new heights with the tasting of the exquisite Ossetra caviar variety, a symphony of flavors encapsulated in each delicate pearl. Delight your palate further with a tasting of the unique Baerii caviar variety, a testament to our commitment to culinary distinction. This is not just an event; it's an invitation to indulge in the extraordinary, where every moment is crafted to leave an indelible mark on your senses. Welcome to a world where luxury meets gastronomic perfection.
Other from the Producer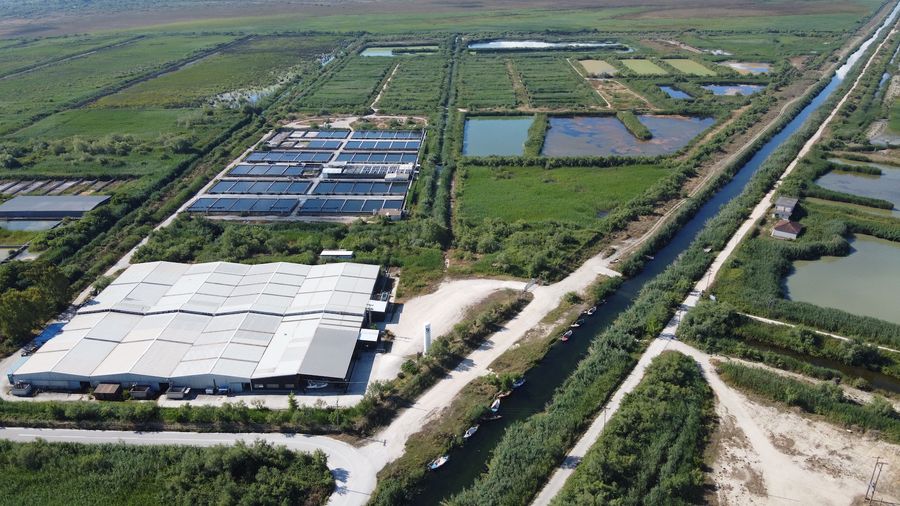 Tour Languages
Greek, English