Premium Tour and Tasting at Evonymon




Overnight Stay
Not provided

Active Months
Mar, Apr, May, Jun, Jul, Aug, Sep, Oct, Nov, Dec







Description
Evonymon was founded in 2013 by Stavroula Rozou (PhD pharmacist) and Nicolas Krikelis (MSc chemist), with the aim to produce and market Greek products, like extra virgin olive oil and aromatic herbs of Greece. Our goal is to continuously improve and promote quality Greek products, by boosting the role and contribution of the Mediterranean diet to our health. Our products can be found in selected groceries and delicatessens in Greece and several food outlets abroad.
The company's estate, Agros, is based in Varakes, Messinia (southern Peloponnese), just a few km from Pylos and Methoni. It is open for visiting the olive grove, the botanical garden with endemic aromatic herbs, and a small collection of wild orchids. In the estate, there is a small private olive mill where the awarded extra virgin olive oil is cold extracted. The aromatic herbs are cultivated in the area, picked by hand, naturally dried and packed in our own packaging facilities.
The estate is open all year round for olive oil experiences; visiting the olive mill, tasting olive oils and food pairing with extra virgin olive oil. The owner will teach you how to distinguish a good olive oil, how to store it, and use it. You will also learn all the health benefits of extra virgin olive oil. You can also participate at olive harvesting and olive oil production in mid-autumn.
Visitors have also the chance to pick up seasonal fruits or vegetables from the garden and find the exquisite products of the estate and of other local producers in the shop.
ACTIVITY DESCRIPTION
Guests are welcomed with a cool or hot infusion of our herbs and fruit juice. The tour begins with a historical background of olive cultivation and olive oil production. Guests have the opportunity to see the way olives are collected within the olive grove itself, just as it is done in the harvesting season. They will see up close millstones, an oil press of the 19th century, and the workings of a modern olive mill, observing all the stages of olive oil production.
One lucky guest will win a prize in a knowledge quiz! During the estate tour, guests become acquainted with endemic plants and herbs of the region and Greece as a whole.
During the tasting session, we sit around the stone table of the garden or on the closed terrace with a superb view and taste the extra virgin olive oil produced in the estate, as well as five other qualities of oils in the special tasting glasses. We also discuss the positive and negative attributes of olive oil, its benefits, its storage and its use.
Follows a meal with cheese, octopus, green vegetables, boiled potatoes, a local salad with oranges, olive tapenade, olives, artichoke tapenade, and bean salad (rovitsa). Bread and lalaggia accompany the food. A dessert made with olive oil is also served, as well as wine from a local producer. Water and coffee are also included in the price.
Other from the Producer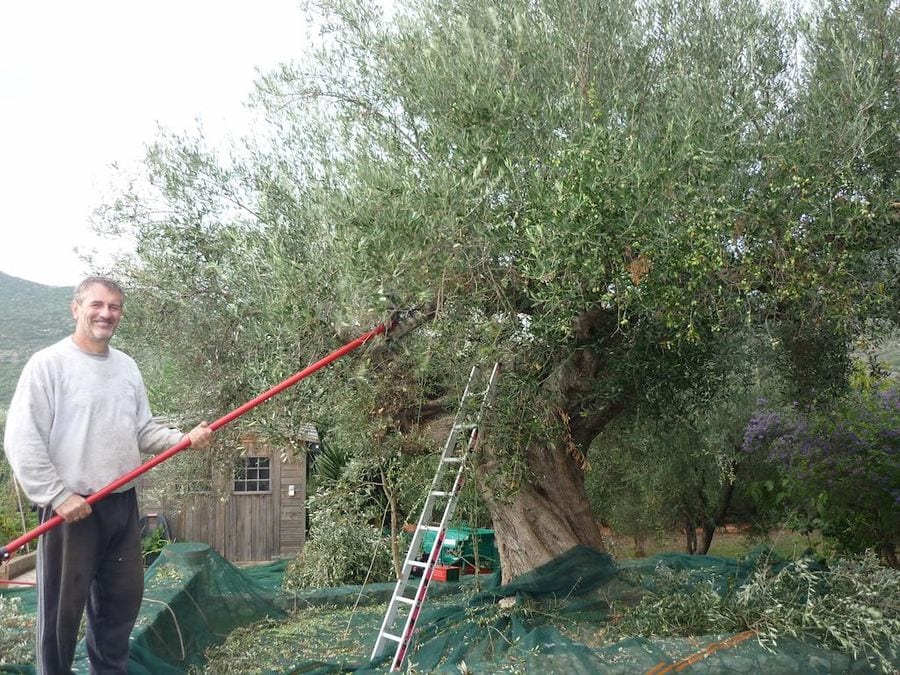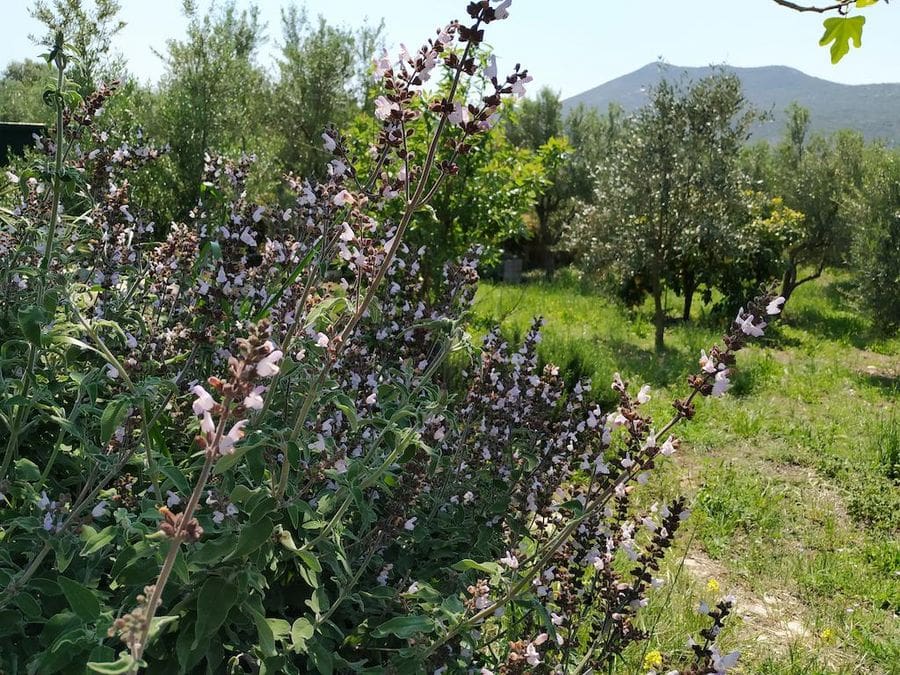 Products
Extra virgin olive oil, aromatic herbs
Tour Languages
Greek, English