Overnight Stay
Not provided

Active Months
Jan, Feb, Mar, Apr, May, Jun, Jul, Aug, Sep, Oct, Nov, Dec







Description
In 2000, journalist Stelios Zacharioudakis and his wife Victoria began to realize their vision: to make a space that will honor the vineyards and wine, a milestone in the modern, promising wine history of Crete. Zacharioudaki Estate was thus established a top the hill called "Orthi Petra", at an altitude of 500 m. on the north of the archaeological site of ancient Gortyna, at the settlement of Plouti in southern Crete 45 km south of Heraklion.
Since grapevines are now cultivated all over the world, in many cases wine has been turned into an industrialized product. So, the question is: what does a winemaker want to offer in a glass of wine and what does the one tasting it expect to find and does she/he desire?
What we, the Zacharioudakis family, want is that in every glass of our wine you can see our passion and zeal, you can take in the energy and aromas of Cretan nature, and feel the ancient connection of our land with wine, which is the gift of the gods to humans!
TOUR AND TASTING
During their tour of our estate's unique vineyard, visitors will enjoy an unforgettable experience, created by the way the vine is planted on the hill and augmented by the location's exquisite view from an altitude of 500 meters of the Psiloritis mountain range, the Messara plain, the Libyan Sea and the Asterousia mountains, all of which make up a majestic Cretan landscape.
The tour continues through the winery's production facilities to the tasting area to enjoy the wines of the estate along with traditional Cretan dishes while once more admiring the unique view.
Next to the winery lies a traditional stone-made wine-press where, from September through mid-October, visitors can witness or participate in the traditional grape crushing during the grape-harvest.
Before leaving, visitors may make their purchases of our organic wines and of other products from our retail shop.

Other from the Producer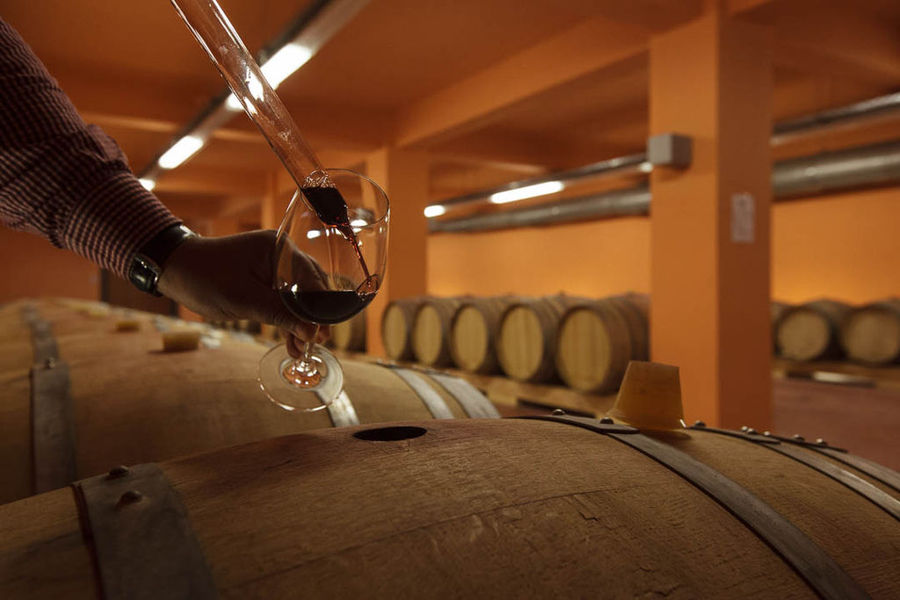 Tour Languages
Greek, English