Craft Your Own Rizogalo at Mousthenis Farm




Overnight Stay
Not provided

Active Months
Apr, May, Jun, Jul, Aug, Sep







Description
Mousthenis Farm is a charming, family-run livestock venture that takes pride in crafting exceptional dairy and cheese products using our herd's freshest goat milk. We've recently embraced the opportunity to share our farm with the public, inviting visitors to immerse themselves in our agricultural world. Our offerings include themed events and engaging activities suitable for all age groups. When you choose to explore our farm, you'll find a variety of exciting options:
Discover and shop from our diverse product range, featuring the fruits of our labour.
Embark on an insightful tour of our goat barn, where you can learn about our sustainable practices and animal care.
Engage in hands-on experiences like indulging in cheese tastings, a sensory treat.
ACTIVITY DESCRIPTION
Embark on a captivating journey at our farm where you'll meet our cherished animal breeds and learn to milk them firsthand. Discover the profound symbiosis between these animals and humans as we guide you through their significance in our daily lives.
Your adventure takes you to the milking area, where you'll try your hand at milking, savouring the taste of freshly extracted milk. And that's not all! As the guided tour unfolds, we invite you into the heart of our farm's kitchen. Here, a medley of essential ingredients awaits your creativity. Get ready to craft your very own mouthwatering rizogalo.
What adds that special touch? The milk you've milked yourself creates a culinary masterpiece that's bound to delight both young and old. After you've perfected your rizogalo, you'll have the opportunity to taste the delicious creation you've crafted. It's a truly unique experience that allows you to savor the flavors of your own homemade treat, making your visit to our farm an unforgettable day of animal interaction and culinary artistry! Join us for this extraordinary adventure where your senses and taste buds will be in for a delightful treat.
Other from the Producer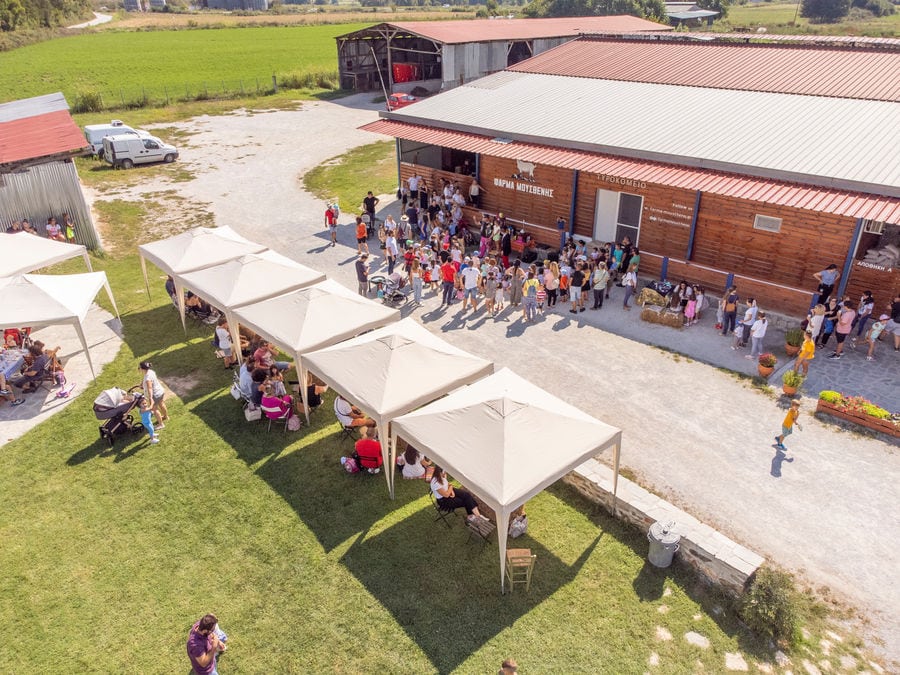 Products
dairy and cheese products, organic milk
Tour Languages
Greek, English, Spanish, Turkish