Axion Esti Apiculrture Museum




Overnight Stay
Not provided

Active Months
Jan, Feb, Mar, Apr, May, Jun, Jul, Aug, Sep, Oct, Nov, Dec







Description
The apiary tradition of the A. A. Dimakopoulos family begins in 1957, in Stemnitsa, not far from Argos, in the prefecture of Arcadia, Peloponnese, the family's place of origin.
Our apiary activity in the region's rich beekeeping fields originated with our curiosity about the marvelous society of bees, but evolved over time into a professional enterprise. Care and devotion were passed down from father to son starting at an early age, generating an experience that bloomed into a love and passion that, at the same time, called for hard, quality-conscious work. Nowadays, the family's beekeepers use natural-biological methods to produce honey, pollen, royal jelly, propolis, beeswax, and all the natural bee products necessary to humans.
The vision of the company is based on the pure organic beekeeping that springs from the company name and the love its members have for bees. "Axion Esti," (it is "Truly Meet", a hymn to the Virgin Mary chanted in the liturgies of the Eastern Orthodox and Eastern Catholic Churches) is the phrase that best expresses our philosophy and beliefs about the earth's smartest and most beneficial insect, the bee. The bee gives its products generously: honey, pollen, royal jelly, propolis, and beeswax, all beneficial to good health, as well as playing a critical role in pollination. We hope you will show a conscious preference for the apiary products of Axion Esti based on the excellent quality the family beekeepers have maintained over the years, with a focus on specialization and continuous development.
TOUR AND TASTING
Visitors can admire an exhibition of objects related to beekeeping from the past years until today, such as old hives and tools of past years, beekeeping manuals, etc., and get informed about the life of the bee and about the bee's products, and the company through relevant videos in a specially designed space. They will be able to become acquainted with the processes of extraction, production, and packaging of honey and learn the natural history of the bee, its anatomy, and its great role in nature as well as the variety of its edible products. Finally, visitors can taste different kinds of honey and other bee products while a visit to the museum's retail shop will make the visit to the Museum even more enjoyable.
Other from the Producer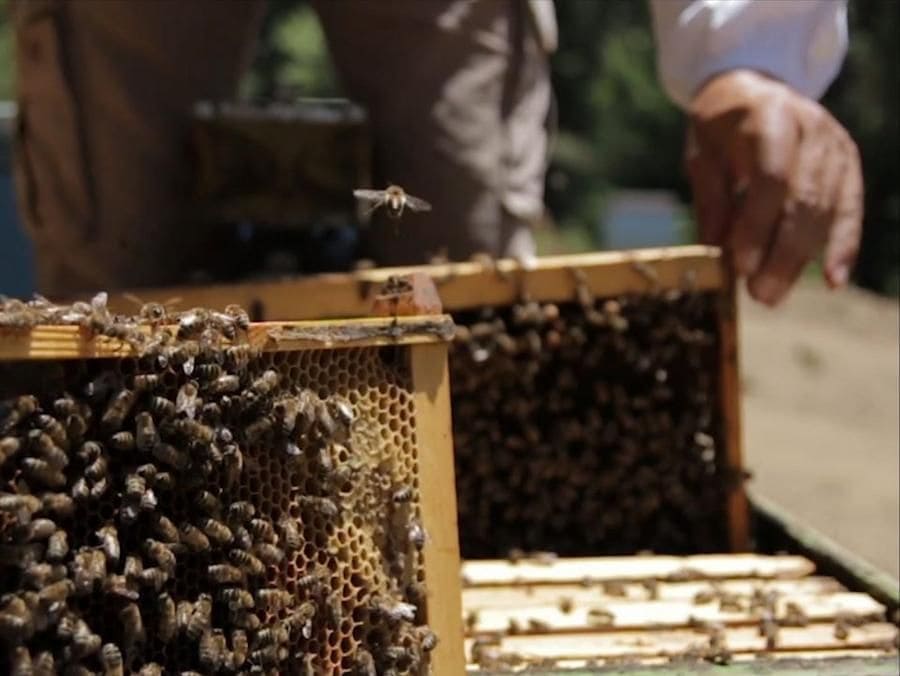 Products
Organic honey, organic royal jelly, propolis, organic bee products, herbal soaps
Tour Languages
Greek , English