Overnight Stay
Not provided

Active Months
Jan, Feb, Mar, Apr, May, Jun, Jul, Aug, Sep, Oct, Nov, Dec







Description
The Oenogenesis Winery is situated amidst the Doxato vineyards, close to Drama. Respect for the environment, the flora and fauna of the area, are the inviolable rules for the estate. Visitors are impressed by the imposing Macedonian architecture, as the building with its fortress structure and its colors strongly resemble the monasteries of Athos or large Macedonian mansions.
Oenogenesis S.A., a fully equipped winery, is a fancy and symmetrical castle-house with a spacious patio where one can taste the wines of the estate al fresco. All areas of the winery are stylish and functional, whilst a guided tour is a must. The underground area houses the wine cellar and racks of bottles being aged. On the ground floor, there are separate areas for winemaking, bottling, and storage. The upper floor has a beautiful view of the vineyards and is suitable for wine tasting and social events.
As for the privately-owned vineyards of the Domain, of more than 30 Ha, located in the prefecture of Drama and Kavala, their cultivation is carried out according to the standards of organic farming. The varieties grown are the Greek Assyrtiko, Malagousia, Xinomavro and Muscat of Alexandria and the "international" Sauvignon Blanc, Semillon, Ugni Blanc, Viogner, Grenache, Cabernet Sauvignon, Cabernet Franc and Merlot.
TOUR AND TASTING
Visitors will be guided to the winery's premises and will then be introduced to the terroir of the region through a wine tasting of some of our wines.
*We offer dining services to a minimum of 20 people in collaboration with a catering company.
Other from the Producer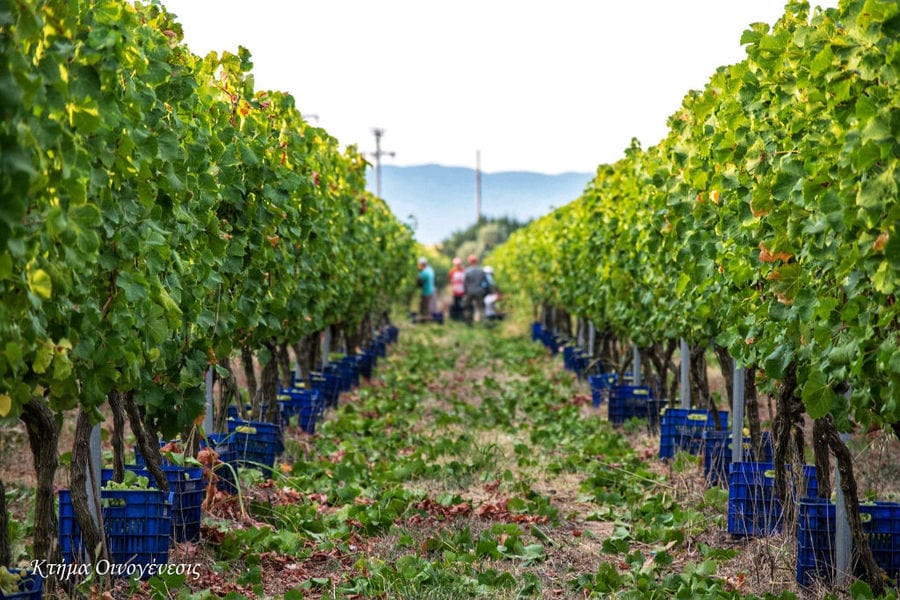 Tour Languages
Greek, English, French