Zafiris Trikalinos, A botarga Producer
In conversation with Tina Panoriou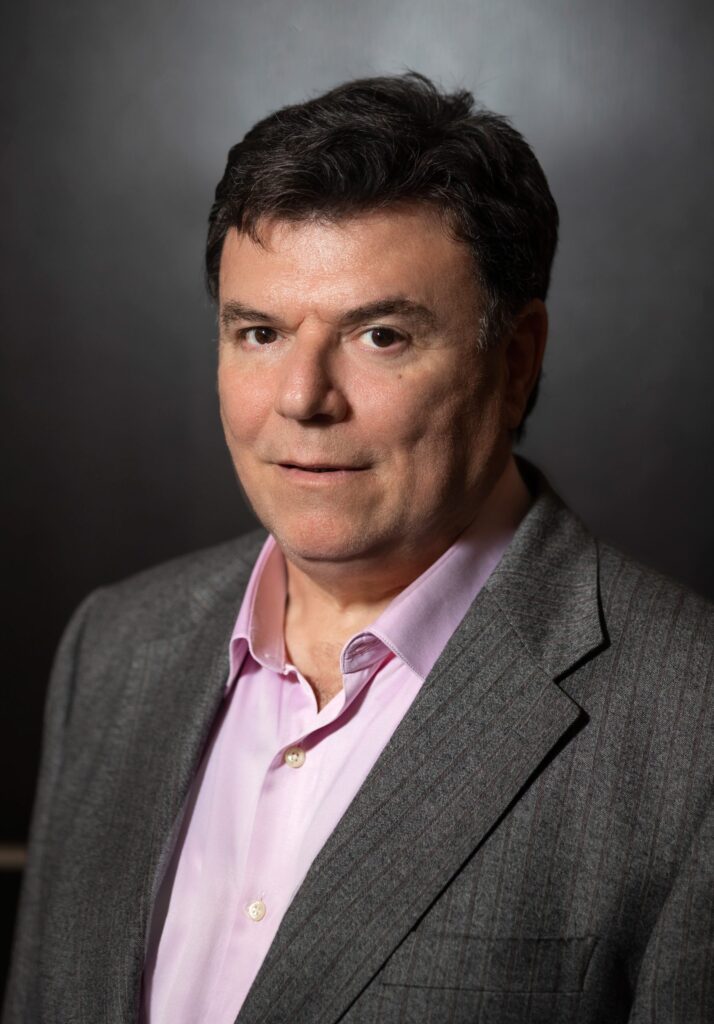 Mr. Trikalinos, Looking back, when did you decide to permanently commit to the family business? Is it true that you left a comfortable and secure public sector job for a more challenging private sector career?
Yes, that is correct.I took over the family business in 1995 and soon after setting up my first fishery in the Etolic Lagoon, in the western midsection of the country, specifically the more inland portion of the Messolonghi Lagoon, to raise Grey Mullet with the intent to harvest its roe and introduce the delicacy to the best restaurants.
Until then, I worked in the public sector. In fact, I was an active member of my Trade Union! When my family encouraged me to get involved in the company business, I had to mull over what I wanted to accomplish. To actively become engaged and contribute to the business, I wanted to find a way, on the one hand, to continue with traditional means and methods of harvesting the product, while at the same time, taking advantage of the latest developments in technology offered in this industry.
Two so-called "unfortunate events" helped me decide what changes needed to be done for this endeavor to succeed. The first was that I recently had met the late Gerasimos Vasilopoulos, founder of the national supermarket chain, who asked me to deliver five packages of Grey Mullet Roe that he wanted to offer to a select few of his guests. Traditionally, the delicacy was offered as a choice hors d'oeuvre to special guests. Upon delivery, I realized that, at least visually, the product was not at an acceptably appealing level and decided at that moment that the packaging and presentation needed to be improved.
The second event was a request to deliver to the exclusive enclave and Athenian suburb of Psychico, the best quality Grey Mullet Roe, that was destined as a gift for some unspecified dignitaries. At that time, I realized that the product quality needed to be improved as well. Realizing that consistently high-quality in addition to the presentation were both key elements of success, I embarked on a mission to achieve these goals.
With Gerasimo's support, I created the first, unified and certified production facility for Grey Mullet Roe, in Athens. It was essential at the time, that the production facility be located in Athens, where the appropriate regulatory agencies were situated.
Yet the story essentially begins in 1856 with your great-grandfather in the town of Etoliko, where he worked at the local fisheries on the "divária", correct? Explain to us how the "divaria" function.
Yes, this is true. Divári is a special type of fish trap that we use at the entrance of the lagoon that allows the fish to enter the warmer inviting lagoon environment, but not leave. Deep waters hug the Ionian coastline of Greece that follow into the fjord-like coast and penetrate inland into the lagoons, creating ideal conditions for fisheries. Back then, divária were constructed by hand, by fishermen in a V shape section at the fjords' entrances. Made of cane, these lattices incorporated reed and straw which aid in trapping fish.
Historically, my ancestors arrived from Trigóna near Trikala to assist with the "Resistance of Messolonghi" during the War of Independence, in the siege led by Ottoman Army Generals Ibrahim and Kioutachie. At the culmination of the war, having spent so much of their lives defending the region, there was little reason for my family to return to the village of their roots as their means of making a living, and their property had been seized and destroyed by the enemy. They remained in the region that was entirely reduced to ruins, not only as a direct result of combat but of the long siege that was saddled to the wear and tear of the centuries-long and brutal Ottoman occupation. They stayed in Messolonghi and took on the trade of fishing, working on fisheries, and making a living from the bounty that was offered by the sea. Along with all else fish related, they involved themselves with the extraction and production of the delicacy of Grey Mullet Roe.
However, it seems that your father widened the range of operations, reaching across the Mediterranean to Libya and Egypt. Do you recall anything unusual from this era that might have resulted in a desire for you to push operations even further?
My father most concerned himself with the improvement of the means and methods of fishing the divária. He was intimately connected with the sea; he could read the currents, could tell when schools of fish would arrive, could feel the onset of an approaching squall or when it was optimal to open the divária gates and when best to fish. I remember him always being away at sea, always working to improve the mechanisms that controlled the dams and how to improve the latticework structure to improve the quality and yield. Everyone acknowledged my father as a master of the divári and a great captain. His notoriety reached far and wide, even across the Mediterranean to Libya.
As a child, I remember a time when he was contacted by Libyan officials asking for assistance in their efforts to construct their own divári type fisheries. My father was eager to help and went to Libya to assist in their efforts and was gone for an extended period of time. My mother became concerned to the extent that she had us begging him to return. It seems that they had promised him much for his help and even offered he take control of their fisheries, but he returned home without an extra penny! When asked why he didn't accept payment, he replied that they had asked him for assistance and it was not proper to ask for money in their time of need! That was the kind of person that raised us.
The truth of the matter is, however, that Grey Mullet Roe was misunderstood as a product back then, considered to be unhealthy as it was considered to raise cholesterol levels. Even as an offering, it was one given by the lower classes towards a lawyer or doctor to show gratitude for services rendered; do you agree with this premise?
Grey Mullet roe was always thought of as a gift, an offering. It was given as an expression of gratitude to a friend for example, or one that a father might give a doctor that saved his child from some serious malady. As for the health risks, a contemporaneous report explicitly forbade its consumption for people suffering from heart ailments. In particular, any salt-cured food was to be avoided.
Yet you challenged these beliefs and found them to be false! How did you accomplish this?
It took about 15 years of research and heavy investment in time and expense to determine what in fact was responsible for defining fish roe as an unhealthy food!
We restructured the product by entirely changing the recipe as if there was no previously known process and succeeded in changing the preconceptions that our ancestors handed down to us. We struggled to cross the positive results of low salinity with the rich nutritional value while keeping the attractive taste of the final product. The result from this extensive research, which was entirely self-financed, resulted in a product, unlike all others. The report published in the authoritative American food industry publication, "Journal of Agricultural and Food Chemistry" states that a few grams daily intake of our product provides an additional element of resistance against heart ailments and thrombosis, a reversal of what was believed at the time.
And that was followed by success! Your Grey Mullet Roe is now exported around the world including the very discerning Japanese market, and even the Canary Islands and the United States, and all of this accomplished in 15 years! You yourself continue to travel to culinary exhibits and events in exotic lands far and wide to promote your product!
We were successful in creating a consistently high-quality brand in these 15 years. An international client that did not know us at first, began a relationship with us in 2008 and to this day remains an avid fan and in those 15 years has become part of our family.
As one would nurture and care for their children, we carefully shepherded our products into 42 countries around the globe. The development of a brand and its recognition requires a lot of work and preparation to succeed. Enormous effort, human and financial, was spent to create this market niche that did not exist.
What were your feelings after all the positive feedback with Grey Mullet Roe as it became a top-quality product available at renowned restaurants around the world? Was it satisfaction, enthusiasm or was it anxiety?
For quite a few years, very few Greek chefs were aware of our Roe, but even fewer foreign ones. We embarked on a mission to expose our product to more people around the world. We discovered that when we gave it our fullest effort, we would succeed in gaining acceptance. We invested eight years to penetrate the Japanese market and gain their trust. Similarly, when the well-known Spanish chef, Ferran Adrià, discovered our product, he included it on his restaurant's menu from 2008 until he closed "El Bulli" in 2012, giving kudos to our product.
When Ferran decided to close his restaurant, he asked photographer Hannah Collins to record the processing of Grey Mullet Roe from its beginning, at our production facility to reaching the plate at his restaurant. The book published entitled: "Fragile Feast, Roots to Ferran Adriá", listed the 30 best foods in the world by brand name with the intention of paying homage to those producers. Our Grey Mullet Roe was selected in this book as an equal alternate choice to caviar.
This publication was the impetus for our subsequent success. One after another, top-tier chefs began to show interest in our roe and gradually we found ourselves supplying the very best restaurants in many locations around the world.
As much joy as this brought us, it was nevertheless enormous responsibility. It is not easy to maintain the highest quality for a product of this nature, as by its nature, is very fickle, demanding, and costly to produce, but being successful with this challenge, is what gives us joy when we go to work every day.
As you've charted your course in life, you are not alone. By your side, you have had Lila Courti, your partner in life and in work. Is it not a comfort to have one of your own by your side?
Yes, it really is! We share both the joy and anxiety that comes with each day. She is an elegant, supportive partner, reliable, and very creative!!
Your son appears to be following in your footsteps as well, does he not? Is he studying the subject in Greece or abroad?
Panagiotis is the fifth generation in our family involved in the business and is already by my side in his capacity as General Manager of the company. He has studied at the Agricultural University, Department of Animal Production and Hydroculture, and has two postgraduate degrees, one in Bio-statistics from the University of Thessaly and an MBA from the Athens University of Economics and Business.
Is your base of operations in Athens Mr. Trikalinos?
Yes, as I said previously, I transferred the base of operations in 2006 to Athens, as I was urged by the late Gerasimos Vasilopoulos, the creator of the said supermarket chain. He was wise to suggest that direction as it was my intention to export the product. In those early days, there was no decent road or bridge across the Corinthian gulf as we have today. Athens had research institutions, governing and inspecting bodies and airports. Under the best circumstances, it was an unsustainable 5-hour drive away from the fisheries. The transfer of our base was essential to our success.
Finally, I would like to ask if you would describe a typical day of your work week.
Gladly, I still wake up early, before sunrise for a vigorous walk to exercise until the sun comes up. I then go to our production facility, where I oversee the production process, the incoming orders, and the distribution schedules; all approved by myself. Then comes work at the office, coordination; phone calls, emails, payments, and purchases, which is teamwork that I do along with my partners. In the afternoon, I might have meetings with clients and/ or business partners and associates but however the schedule turns out, I try to find some time and go out for an afternoon walk.
And what may I ask, at the end of the day might bring you relaxation, what gives you respite and joy?
I enjoy spending the evening with friends, watching a football game involving the team I support, or a walk around the Etolic Lagoon.
Translated to English by Nicholas Loisos