Cosmopolitan Spetses is close to the Argo-Saronic Gulf near the eastern shore of the Peloponnese. Most of the island is covered with pine trees and its beaches are beautiful. The port and the town are highly interesting architecturally, with neoclassical houses and gravel courtyards.
Spetses was already a major naval and commercial power by the 19th century. When the 1821 Revolution broke out, several Spetses sea captains made their commercial fleets available to the struggle. Among them was the female captain, Lascarina Bouboulina, whose statue is found on the port's central square, Dapia.
Cars are forbidden on Spetses. There are only a few local taxis, motorcycles, bicycles and horse-drawn carts.
A beloved, nearby summertime destination for many Athenians.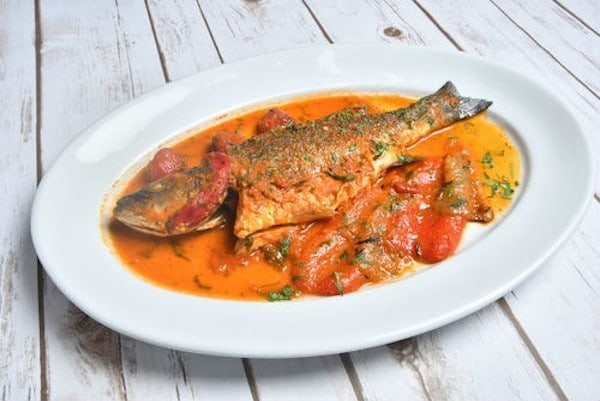 "Fish a la Spetsiota" is the classical local recipe of oven-baked fish with tomato sauce, beloved across Greece, as well as local macaroons and the innumerable spoon sweets and the famous ipovrihio are unique to the island.
Photo: travel.eleftheriaonline.gr