aaa
GASTRONOMY TOURS EDITORIAL
"Gastronomy Tours," presented its new website and mobile application on February 20th during a special event in Athens. The event was organized under the auspices of the Ministry of Tourism and attracted government officials, municipality representatives, tourism and gastronomy journalists, national and international media, regional tourism representatives, and the business and finance community.
Deputy Minister of Tourism, Ms. Sofia Zacharaki, opened the event by highlighting the National strategy for the development of both thematic and local tourism, a strategy that is being implemented with consistency and has already shown tangible results. She also discussed the Ministry's attempts and promote visitable production locations, including wineries, olive mills, breweries, and dairies.
President of the Greek National Tourism Organization (GNTO), Ms. Angela Gerekou, spoke about the persistent efforts of GNTO both centrally and in its offices abroad to transform the national strategy into actions with measurable results, as well as the effort required by the state to persuade producers to highlight their premises as part of the local culture.
Seasoned journalist and author Elias Mamalakis discussed the significance of local products in conjunction with the promotion of the cultural heritage of each location, which is frequently reflected in local religious festivals and local product festivals that are so beautifully presented in Gastronomy Tours.
Gastronomy Tours co-founder, Alexandros Megapanos, presented his vision and work: "This platform has a particular value for our country since it functions as a unique promotional tool to a global audience that is interested in getting to know the destination they are visiting through authentic experiences and the people who create them,"
The program continued with brief presentations from members of the Gastronomy Tours community who spoke about their work and emphasized the contribution of Gastronomy Tours to enhance their exposure to audiences interested in gastronomic Tourism.
Thank you for highlighting the value of Gastronomy Tours as a new tool for gastronomic tourism:
Producer, Trikalinos, represented by Ms. Lila Kourti,
Museum of Gastronomic Products, Tomato Industrial Museum Nomikos, represented by Ms. Vani Valianou,
Travel Agent, Margo Wine Routes, represented by Ms. Ourania Margomenou
Gastronomic Experience Provider Two Minutes Angie, represented by Ms. Angelina Kalogeropoulou .
The event concluded with a wonderful "kerasma" tasting from Gastronomy tours community producers. To further the gastronomic experience, all guests received a Gastronomy Tours tote bag filled with Greek delicacies offered by the producers mentioned below that supported the event, while guests had the opportunity to meet them, who presented their products and their travel experiences.
Thank you Gastronomy Tours community members:
Axion Esti – Organic beekeeping
Ben Olive Mill – Olive mill-olive tours
Ktima Spiropoulos, winery,
Noctua microbrewery.
Trikalinos – Fish roe
Stratis Farm – Donkey milk dairy
GASTRONOMY TOURS COMMUNITY
New Arrivals
The Gastronomy Tours community is growing, from Olive Oil Producers to Wineries and Beekeepers from different areas in Greece.
Check out "arrivals" from over the past months that participate in an ecosystem of more than 300 producers receiving visitors to their premises and promoting the gastronomical culture of the country.
Take a virtual tour to get to know them!
---
GASTRONOMY TOURS CALENDAR
Upcoming Events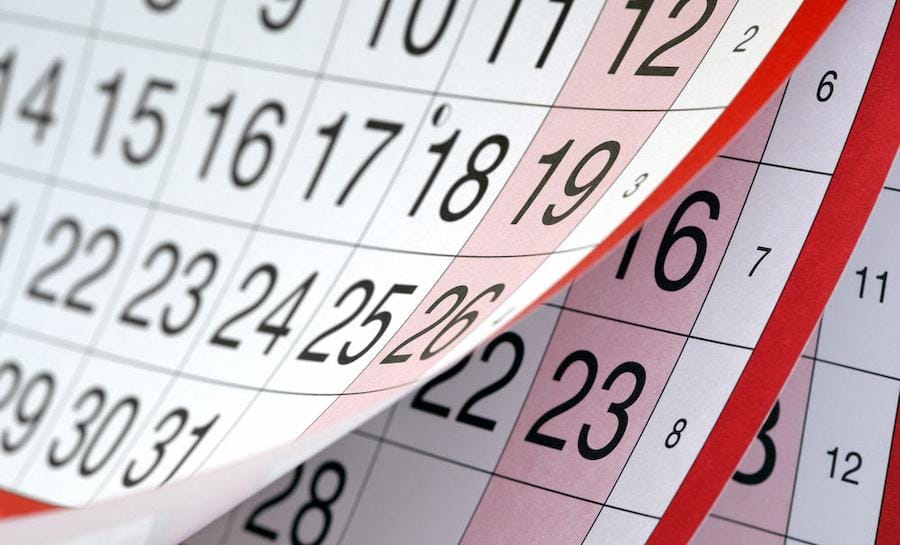 Explore the Gastronomy Tours Calendar, where you will find year-round food and beverage fares in Greece, as well as gastronomic events to experience the local culture, customs, and traditions through the universal language of gastronomy.
You can also see it here.
a
FOOD & TRAVEL LOG
Epirus: Ioannina & Zagorohoria
Travel and Dine with Marilia Piperoglou
Epirus features a mountainous territory with harsh climate conditions but a very rich natural landscape and a coarse but generous human nature which will win you over and you'll never want to get away! Magnificent stone-based architecture, plenty of open-air activities, and delicious food and wine waiting to be explored.
PRODUCERS IN THE REGION OF EPIRUS
THE PERSON BEHIND THE SCENES
Zafiris Trikalinos
a bottarga producer
In conversation with Tina Panoriou
TP: Mr. Trikalinos, Looking back, when did you decide to permanently commit to the family business? Is it true that you left a comfortable and secure public sector job for a more challenging private sector career?
ZT: Yes, that is correct. I took over the family business in 1995 and soon after setting up my first fishery in the Etolic Lagoon, in the western midsection of the country, specifically the more inland portion of the Messolonghi Lagoon, to raise Grey Mullet with the intent to harvest its roe and introduce the delicacy to the best restaurants.
Translated to English by Nicholas Loisos
GASTRONOMY TOURS RECIPES

Gourmet Sarakosti Appetizers
Around the Table with Angelina Kalogeropoulou
Πατήστε εδώ και διαβάστε στα Ελληνικά
The Tradition of Sarakosti
Sarakosti is a Greek fasting period that runs for 40 days and begins 7 weeks before Easter Sunday. Sarakosti is an ancient tradition practiced by the Greek Orthodox Church, which dates to the fourth century.
During Sarakosti, Greeks abstain from consuming animal products such as meat, dairy products, eggs, and fish, except on the weekends. Sarakosti is a time for reflection and contemplation on the meaning of Christ's resurrection and an opportunity to celebrate with family.
It is a time for attending church and fasting from meals containing red blood (meats, poultry) and their products (milk, cheese, eggs, etc.), as well as backboned fish and shellfish. Even olive oil and wine are prohibited on certain days, while fish is allowed on others, such as Palm Sunday (the Sunday before Easter).


Here are two traditional dishes and recipes by Angelina Kalogeropoulou for the period of Sarakosti.
Taramosalata
using Ben Olive Oil
Ingredients
2-2 ½ cups of BEN olive oil
2-3 slices of bread soaked and well squeezed and strained
½ dried onion, mashed with 2-3 tablespoons of water
1 ½ squeezed lemon
150 grams of white tarama (fish egg roe)1 teaspoon of egg roe
Blender or hand blender
Directions
· Blend the tarama in the blender for five minutes. It may be necessary to use a small spatula to scrape the tarama from the sides of the blender's container once or twice to ensure it is well-blended.
· Add the lemon juice and blend for five more minutes.
· Add the bread, 1-2 teaspoons of mashed onion with its water, and the olive oil, and blend for 5-8 minutes. If using egg roe, add it now.
· Taste and add more olive oil if the onion or tarama flavor is strong, or more lemon if you prefer a tangier taramosalata.
· Serve with toasted bread drizzled with olive oil.
Kritharaki with Shrimps
finished with Idoniko ouzo

Ingredients
½ package of coarse kritharaki
½ cup of olive oil
20 fresh or frozen shrimp, peeled with tails on (keep the heads to make broth; if using frozen shrimp, ready-made broth can be used)
1 finely chopped dry onion
1 bunch of fresh scallions, finely chopped
3 cloves of garlic
10 cherry tomatoes, cut vertically in half
1 Florina pepper, cut into small cubes
1 hot chili pepper, finely chopped (optional)
Salt and pepper, sweet paprika
2+2 shots of IDONIKO ouzo
A little chopped parsley or chives for decoration
Directions
· Rinse and clean the shrimp, removing the heads and shells, and keeping only the tails.
· Boil the shrimp heads and shells in a litre of water for 45 minutes. Strain and save the broth and a few heads for decoration.
· In a deep pot, deep pan, or wok, heat half the olive oil and sauté the shrimp for 3-4 minutes with one clove of garlic (cut in half). Extinguish with two shots of ouzo. Transfer the shrimp to a plate with their broth.
· In the same pan, heat the remaining olive oil and sauté the onions for five minutes. Add the peppers, tomatoes, and garlic and the kritharaki, uncooked from the package. Mix well, seasoning with salt and pepper. Once the kritharaki has dried up, finish it with ouzο.
· From here on, follow the risotto technique by gradually adding the shrimp broth to the kritharaki, waiting for it to absorb before adding more, until the broth is exhausted. If the kritharaki is still too firm, add boiling water. In about 20 minutes, the kritharaki will be ready, well-cooked but not dry. Then add the shrimp with their broth, a tablespoon of fresh butter, or a little extra olive oil, stir, decorate with boiled shrimp heads, chopped parsley, and a little paprika, and serve hot in the pan or on a plate with fresh pepper on the side. Be careful, kritharaki, like risotto, must be served hot.